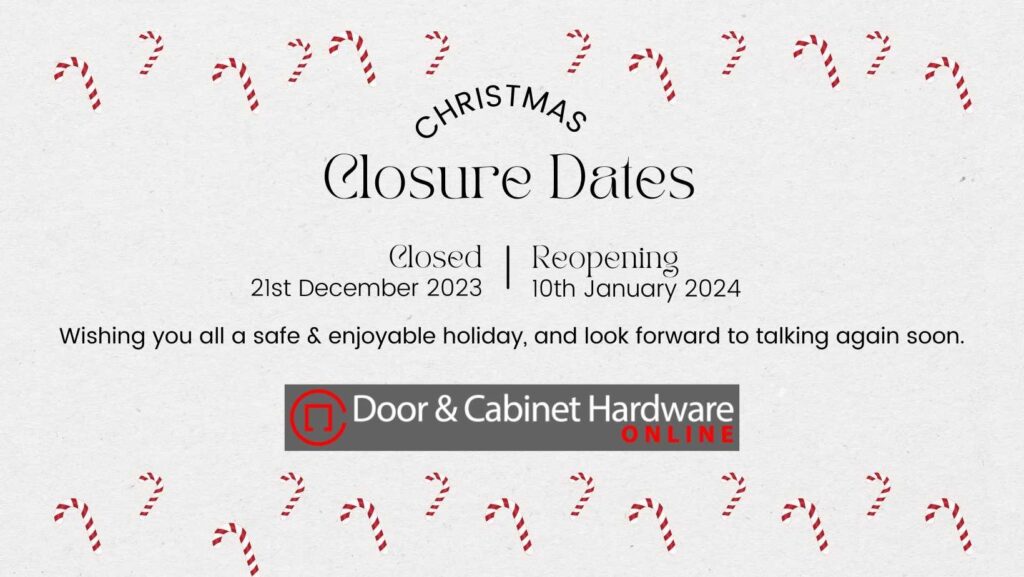 Door & Cabinet Hardware is an online only store which primarily sells handles and pulls for cupboards, cabinets, drawers, wardrobes & kitchens, at great pricing. We also sell a range of door levers, door pulls, hinges, locks & door closers. What's more, we believe in empowering the public with access to the same great deals enjoyed by trade professionals. That's why you'll find all our products at such good prices!
Our range is hand picked and sourced from some of Australia's best door & cabinet handle specialists and designers. We strive to deliver excellent handles at the lowest price, and have many modern & contemporary designs, as well as designs to suit the restoration & French provincial style.
We'd encourage you to check out our great range and get in touch with us with any queries.
We love to improve, so drop us an email at shop@doorandcabinethardware.com.au with any suggestions!